Look at the numbers.
According to TSA data for this time of year – just ahead of the summer travel season – about ~2.5 million passengers passed through checkpoints per day during this period in 2019, then a slim ~100,000 last year, followed by ~1.5 million this year.
Yeah, due to COVID-19, travel has looked more like a rollercoaster ride than a seatbelt-sign-off, cocktail-service cruising altitude flight. But, judging by the recent upswing in travelers and the universal feeling of restlessness, it appears that people are starting to emerge from their pandemic hibernations and venture out further than the grocery store.
Travel, although forever different, is coming back.
And with its return comes some questions. Like: How do you travel safely these days? Where can you go? What's different about travel as the world begins to reopen? Well, we spoke to a few travel experts to hear about the current state of travel, and surf travel specifically, to get the rundown as summer vacation season kicks off.
Before your trip…
Things are a little more complicated nowadays with various types of tests, vaccinations, and whether a country is open for travelers or not (more on that later). So, it makes sense that a surf trip will require a bit more planning than in the Before Times.
Infectious disease specialist at Cedars-Sinai, Dr. Jillian Oft, advises:
"Do your research before your trip. Surfers are probably well-suited to this, because they're constantly checking out conditions and swell. Situations can be changing constantly, just like ocean conditions, so you need to keep an eye on the COVID conditions as well as the swell conditions where you plan to take a surf trip."
READ MORE: How to Do a Nicaraguan Surf Trip During COVID-19
The CDC's COVID-19 Travel Recommendations by Destination portal is a good place to start. But beyond that, different countries will require different proof of negative test results upon entry. And then there's coming back to your home country, too.
For instance, as Sean Murphy, President of Waterways Travel, explains for those traveling South of the Border:
"There are signs of things starting to open back up in certain places in the world. Like in Mexico, Central, and South America. You can travel there without too much difficulty. You do need a PCR test to get back into the States. Some countries require a PCR test get into the country. Mexico is not one of those, you can travel to Mexico without a PCR test."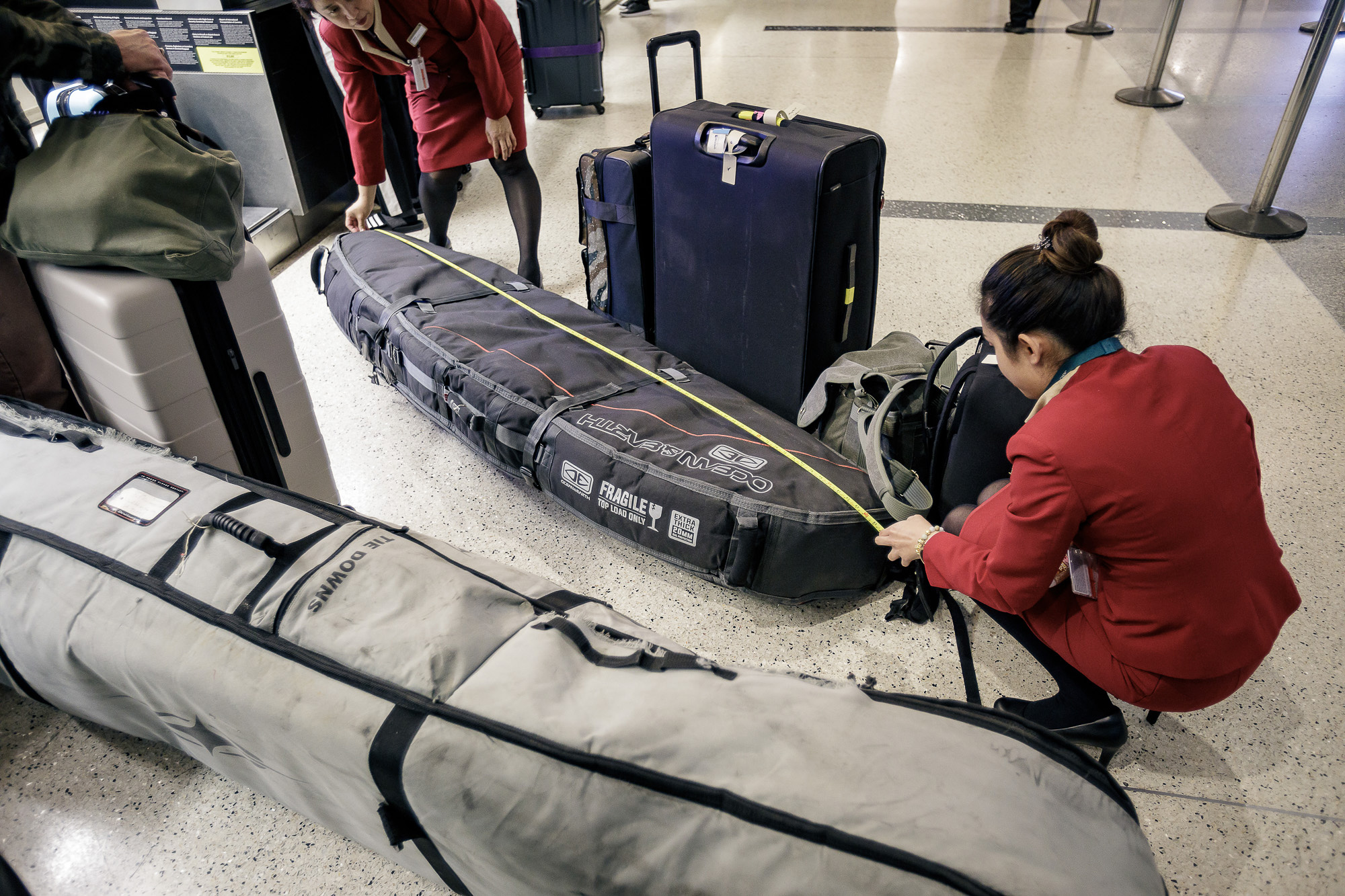 En route and on the ground…
Travel, in general, was always coming back. But the way we travel might look different for the foreseeable future. That means masks, increased vigilance, and – sorry to be the party police, but… – less of a "let loose" attitude on the ground.
"Best practices for people who do end up traveling are still similar to what they were in the beginning of the pandemic," says Dr. Oft. "Hopefully now people are familiar with routine wearing of high quality, well-fitting masks and respecting social distancing. Double masking can't hurt, but I would say the first priority would be optimizing the use of a single mask. And beyond that, just being aware of your surroundings."
And then there's the whole vaccine thing. Even if you're vaccinated, experts still recommend precaution.
RELATED: Only the Essentials: Costa Rica Travel Guide
"Vaccines are just one tool in our toolkit," says Dr. Oft. "When it comes to masking and being careful in public spaces, being vaccinated should not change that. It does not change everything, but it is one great tool."
There's also the potential that vaccines will be required to travel, like with Europe's pending reopen to US visitors, which is expected to be formalized by this summer.
"In the long run, I think travel will return to somewhat normal," says Murphy. "But in the short term, for general travel and surf travel, there's talks about vaccine passports and I think that could become a reality. I'm not saying it's a good or bad thing, but it seems like that's coming. And it makes sense. As an operator, if I know people are going to be more comfortable booking if I make it so everybody has to get vaccinated, that's what I gotta do."
Coming home…
As mentioned above, coming back into the United States after traveling internationally will require a negative COVID-19 test no more than three days prior to the flight. The CDC instigated that rule as of January 26th, 2021; read more here.
And beyond that, best practices include quarantining upon return and even getting another test once you arrive home. It couldn't hurt and there's always the increased risk of exposure during the travel process. Dr. Oft says:
"When you return, even if you're vaccinated, you should still be sure to get a negative test."
"There's a lot of positivity in the air. Talk to anybody and they'll tell you the same thing. People want to get out and travel right now." – Sean Murphy
How has the industry been affected?
Of course, from a business perspective, the pandemic has been catastrophic for travel. But there's light at the end of the tunnel – so it seems – as people are beginning to book trips and/or cash in their credits for pandemic-canceled excursions.
"We receive hundreds of emails and messages every day with people frothing to return to the Mentawais," says "All Day" Ray Wilcoxen, manager of Kandui Resort. "While no surfer likes to hear that [laughs], that's a very good sign for the local community to get back to work and for people to stop suffering. The Indonesian government did an incredible job dealing with the virus and with a solid vaccination program in the works; we strongly feel we're through the hard part and things will improve all year."
Murphy agrees:
"The surf tourism industry will start looking good once things start opening up. Indonesia and Fiji are probably our two biggest destinations. So, right now, we're kinda limping along. But we're happy to get the groups we have going down to Mexico and Central America. There's a lot of positivity in the air, though. Talk to anybody and they'll tell you the same thing. People want to get out and travel right now."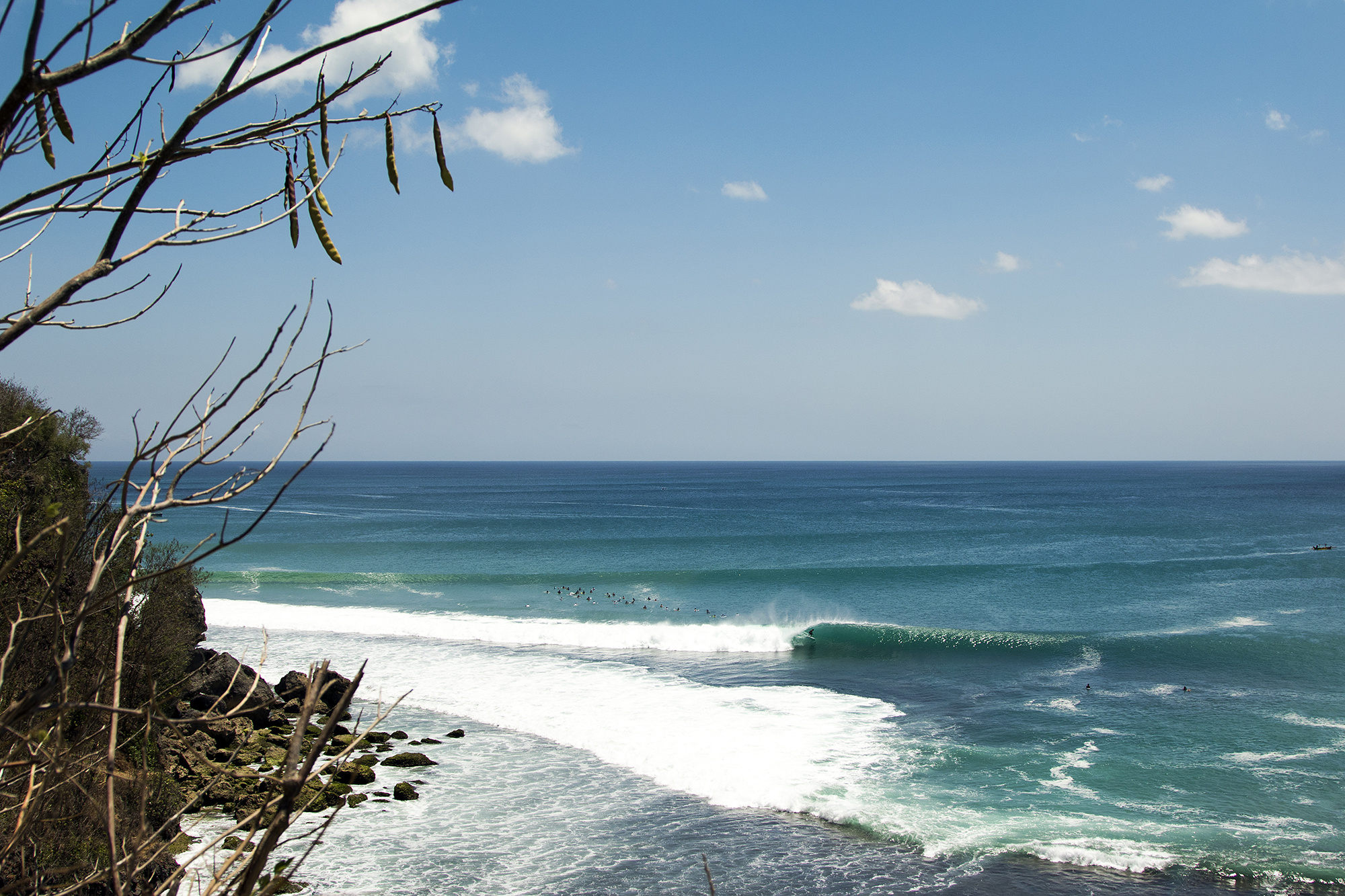 Additionally, for anyone who booked trips and then were forced to postpone, a lot of them are starting to redeem their vouchers. Murphy explains:
"A lot of those people [who booked trips last year] are holding their travel plans for this year. It depends on where they're going, though. For example, all the people who booked for Salina Cruz, they're all cashing in their trips. All the people who booked for Fiji, we have them scheduled to go later this year, but whether they'll be able to go or not is still a question. I don't anticipate Fiji opening any time soon.
"For all vouchers not including air travel, what we did was we made them good for three years from the date when travel reopens. When people are coming out of this pandemic, you can't make them use that voucher within the first year. A lot of people are going to be hurting financially. Or they're not going to be comfortable yet. Just because Mexico has opened up doesn't mean that you're going to be comfortable going there. And that person should not be penalized."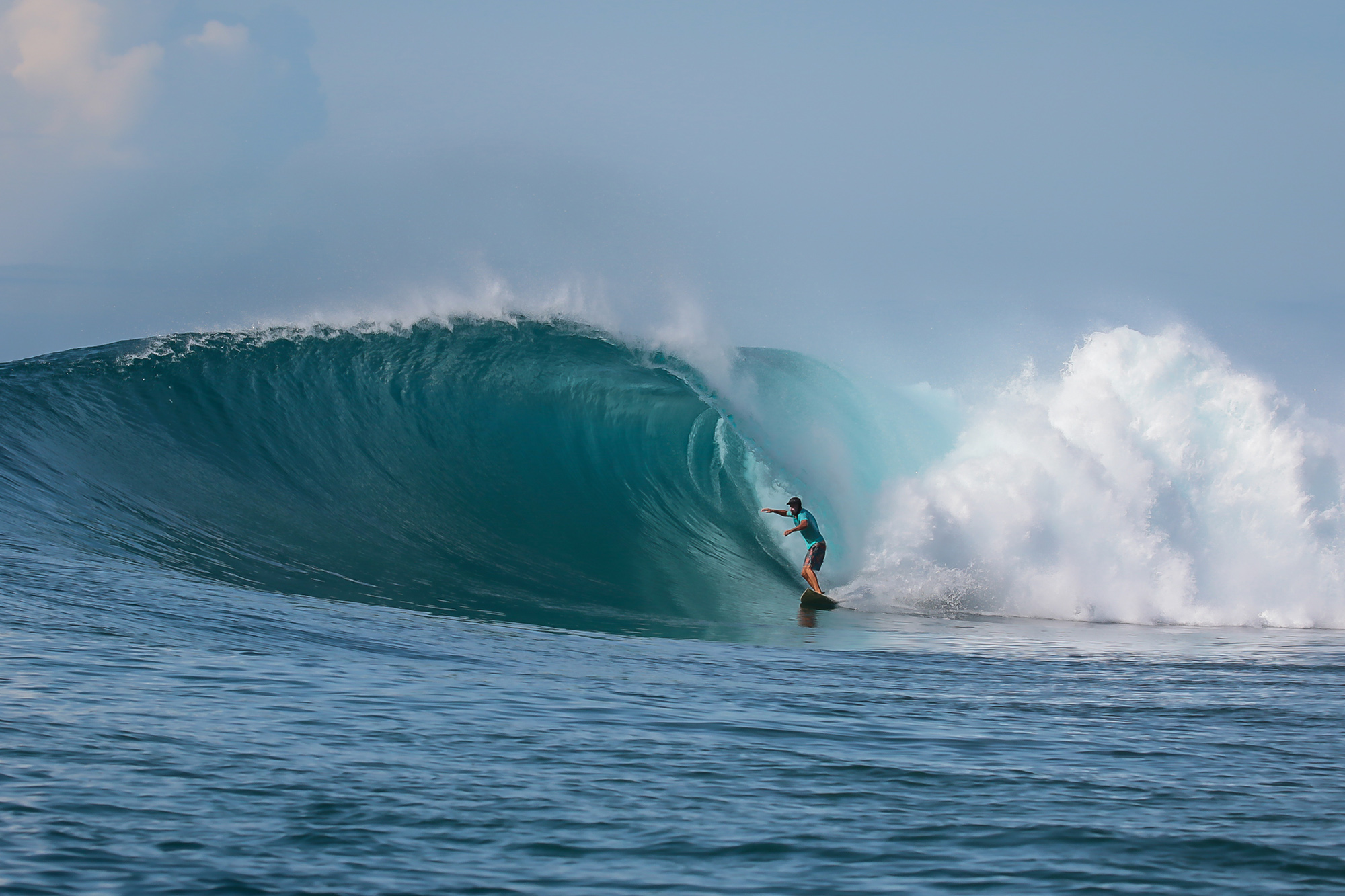 Why go now?
Hesitancy to travel is expected. After a year and change of voyaging mostly from bed, to the desk, to the couch, and then back to bed, hopping on a plane might seem a little…much. But, for those willing to take the risk, travel hotspots around the world are seeing the lowest numbers of visitors in modern times. And you know what that means if you're a surfer.
"Especially for the US market, now's the time to take advantage of it," says Murphy. "Australia and New Zealand won't be able to travel until, my guess, October at the earliest. More likely it will be February, March, or April of next year. And if you're used to traveling around Asia or the South Pacific, Australians make up a good 50% of the lineup. Not that I have anything against Australians; I love Australians. But now's the time to get uncrowded waves as an American."
If you need another kick in the tail for motivation, just revisit The Last Man in the Mentawais saga from last year. Uncrowded waves like that certainly won't last. (More on Indonesia below.)
KNOW BEFORE YOU GO: Only the Essentials: El Salvador Travel Guide
Where can you go?
Okay, here's where it gets tricky. It's a case-by-case basis for American travelers abroad, and sites like U.S. News & World Report have rolling lists of all the openings. What's more, each destination has its own requirements upon arrival (most are proof of a negative test within 72 hours of departure.)
Mexico and Central America are open for travel with a negative test within the designated timeframe prior to departure. Fiji recently reopened its borders to visitors on May 1st (although, right now, unvaccinated travelers have to quarantine for 10 days in addition to a negative test.) Europe is planning to open for vaccinated American travelers this summer. Australia and New Zealand are closed. The Maldives are open.
Yeah, it's all a big, ever-changing mess.
And one of the more confusing – yet still doable – destinations is Indonesia. Technically, the borders are closed to foreigners. However, there is somewhat of a loophole. "All Day" Ray explains:
"Indonesia is still not issuing any tourist visas on arrival, but you can currently enter the country under an approved visa. The requirements are a negative PCR test within 72 hours of your departing flight form your home country and also to be retested once you arrive in Indonesia. Once you're within Indonesia, you can travel domestically with an antigen swab test which takes 10 minutes to receive the result."
About that visa…Murphy says:
"People are getting into Indonesia right now. But they're doing it on a type of visa that's called a B211A visa. It's a tourism visa that has some sort of either business or cultural/social implications. It's not a straight-up tourist visa. But you can pay to get one, anyone can, and they're pretty easy to get. It takes about a week and it cost $500. Once you get there, you have to quarantine for five days. The visa allows for a 60-day stay. So, if you're willing to do the five-day quarantine, you can get some of the best uncrowded Indo that you're probably going to get in your lifetime…unless there's another lockdown."
Worth it? "All Day" Ray says: "It's a once in a lifetime opportunity, but that window will continue to slowly close as the year goes on."